70s & 80s Vintage Furniture Blender3D Lowpoly Bundle.
At this point, you probably notice I love vintage or retro stuff. They have that nostalgia or history effect for people in future generation. A little bit of time travel through visual for me.
So, here it is another Blender3D lowpoly assets that have 13 sets of vintage 70s & 80s interior furnitures. Each set have blender & its backup files, 3ds files, glb files, and texture file. I think in total this bundle have 70+ files.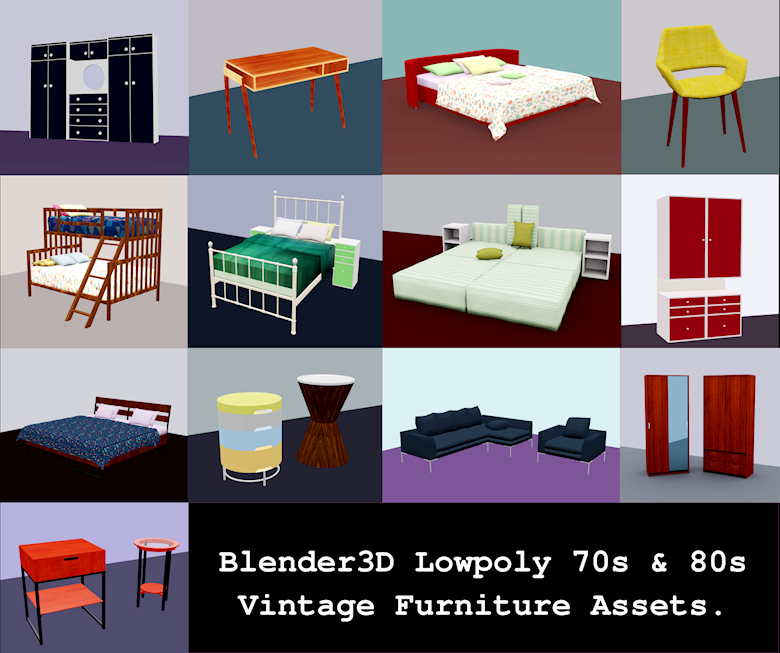 To purchase for personal and commercial use, visit my ko-fi shop or email me directly. Thank you and have a nice day!.