Cabins Blender3d Lowpoly Bundle.
In this cabins blender3d lowpoly bundle, you will receive 6 models of cabins that includes the original files, back up files, and glb files.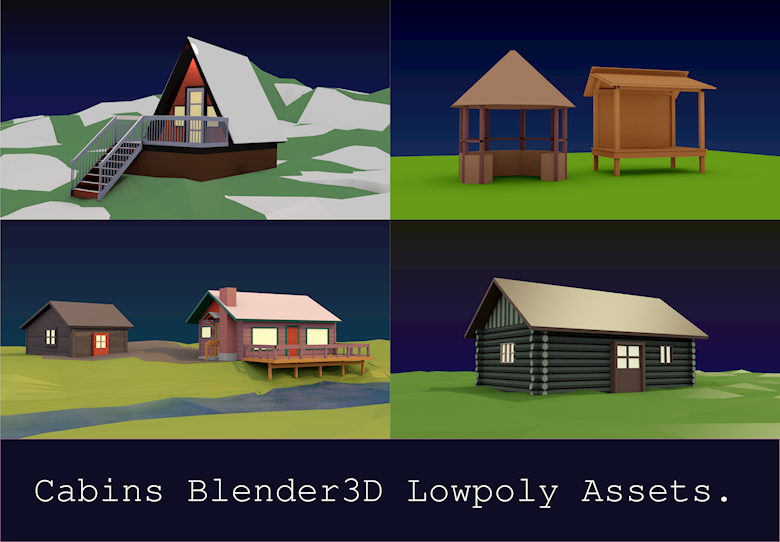 For personal and commercial use, go to my ko-fi shop or email me if you want to purchase these models. Thank you.