Animals Blender3D Lowpoly Bundle Pt2.
Description:
A bundle of blender 3d lowpoly models part 2 that includes animals such as crocodile, fox, kangaroo, zebra, panda, and polar bear. Basic material. No rigging. Buyer will receive blender3d models, the backup files, and 3ds files.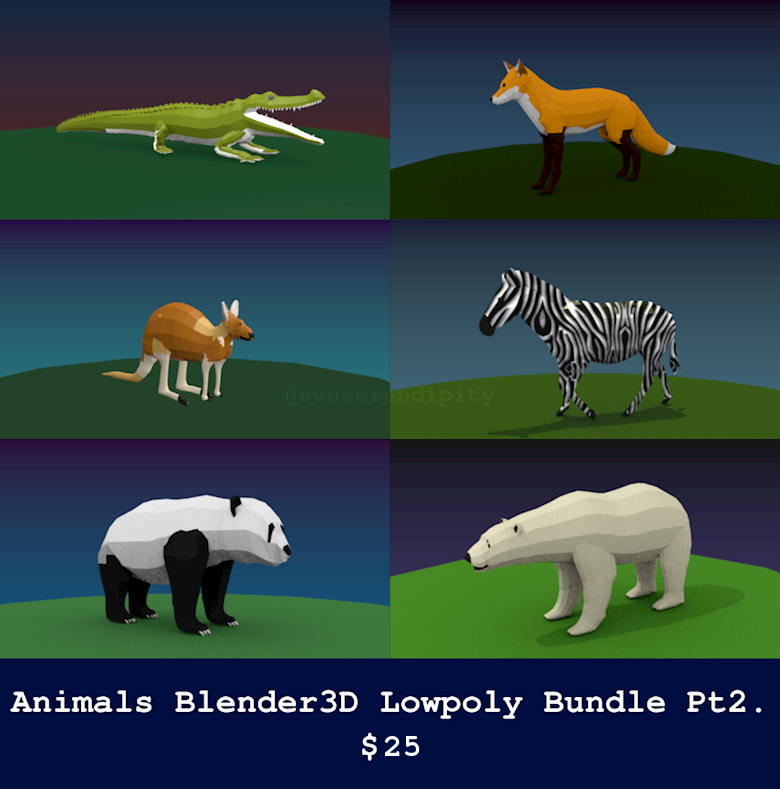 You can purchase the bundle for personal and commercial use via my ko-fi shop or email me:svnserendipity@gmail.com
Cheers!.