Animals Blender3D Lowpoly Bundle Pt3.
In this animals blender3d lowpoly bundle pt.3 you will receive 6 models such as bull, camel, cow, dalmatian, german shepherd, and goat. It consist blend files, the backup files, and glb/stl files. You can purchase it via my ko-fi shop or contact me directly.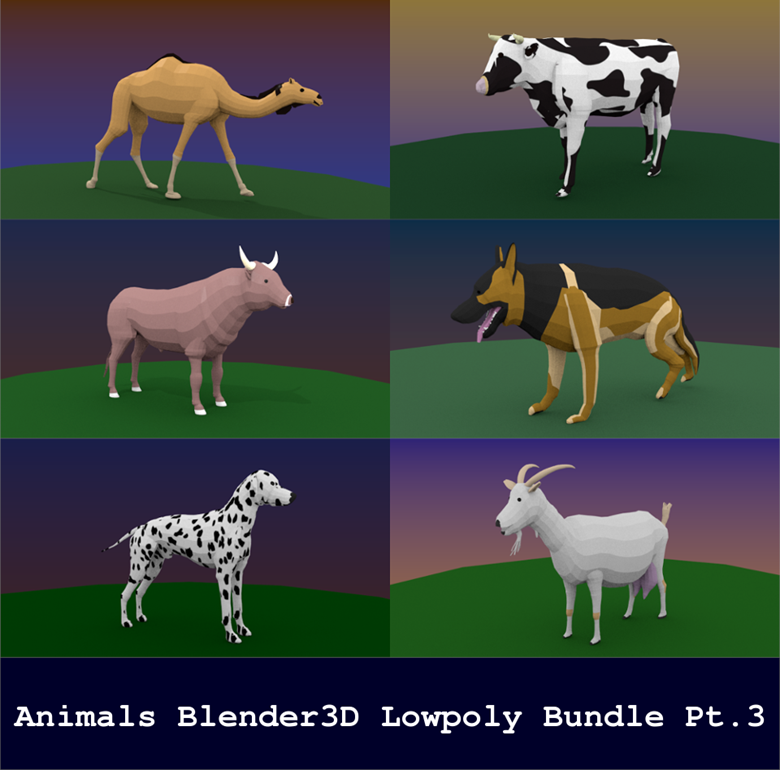 Check out more blender3d lowpoly bundle in this web.